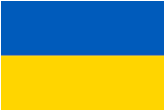 We stand in solidarity with the people of Ukraine. We advocate for peace and an immediate withdrawal by Russian forces.
First Iraq War Veteran Elected to Lead VFW


Timothy M. Borland was elected as the Commander-in-Chief at the VFW 123rd National Convention held this year in Kansas City, Missouri. Borland earned his eligibility serving in Korea and Iraq. He joined the organization in 2000 and is a Gold Legacy Life member of Post 9972 in Sierra, Arizona.

"My slogan this year is 'Every Veteran Counts,'" said Borland at the Convention. "There's a new wave of veterans that have returned home from the wars in Iraq and Afghanistan and they're ready, willing and waiting to join our ranks. One of those veterans is standing right here behind this podium. I am an Iraq War veteran and very proud to be the first as your Commander-in-Chief."
Armed Forces Recreation Center Resorts



Making travel plans? Check out AFRC Resorts ran exclusively for the military! These excellent properties are just another benefit of having honorably served your country.
July-August Checkpoint



Be sure to keep up with the latest by reading the July-August VFW Checkpoint. Be in the know with what you need to know about your VFW.
Next Monthly Meetings
House Committee - Monday, August 15th, at 6:00 PM
Auxiliary Meeting - Tuesday, August 16th, at 6:00 PM
VFW Meeting - Wednesday, August 17th, at 6:00 PM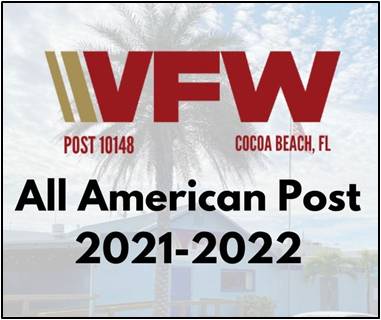 Follow Post 10148 and District 8 on Facebook.