Post Field Day


VFW and Auxiliary members are invited to assist on Tuesday, September 28th, in completing a Post Field Day. As discussed at the Post meeting on September 15th, a Field Day will be conducted periodically (currently planned as semi-annually) for the purpose of deep cleaning and preventive maintenance.

The activity starts at 2:00 PM and will focus on:
- Grounds maintenance
- Bar and kitchen cleaning
- Equipment maintenance
- Touch-up painting
- POS relocation
- Attic and storeroom organization

Refreshments will be provided. Come and make an investment in your Post! Note the canteen will be closed to allow the work to be accomplished.
Wednesday Wing Night
Enjoy wings each Wednesday from 6 to 8 PM. Available as hot, teriyaki, or plain and served with french fries and carrots/celery. At only $9, you will not find a better deal on wings!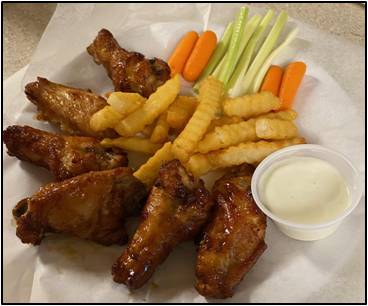 Follow Post 10148 and District 8 on Facebook.