Patriot's Pen and Voice of Democracy
Annual VFW Youth Scholarship Competitions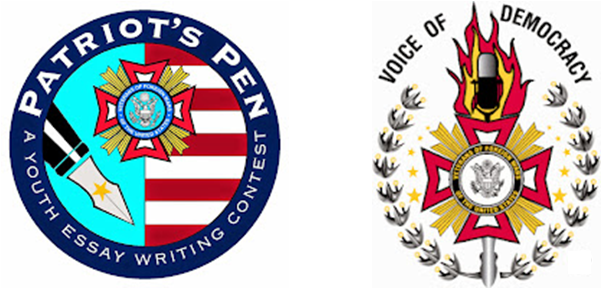 VFW Post 10148 invites local area 6th through 8th grade students to participate in the Patriot's Pen competition. This year's theme is "How Can I Be a Good American?" Interested students, teachers, and parents can download the Patriot's Pen entry form and submit an entry to Post 10148. Deadline for submission is October 31st.

The Voice of Democracy audio-essay competition, with this year's theme of "America: Where Do We Go From Here?", is open to 9th through 12th grade students. The details can be found on the Voice of Democracy entry form. As with the Patriot's Pen competition, entries must be submitted to Post 10148 by October 31st.

If you have any questions, please email veterans@vfw10148.org.
Halloween Party




VFW Post 10148 Auxiliary is hosting a Halloween Party on Saturday, October 30th. Costume contest, free food, great music...a good time for all! Any Post member (VFW or Auxiliary) interested in assisting with the party is asked to email auxiliary@vfw10148.org.
Beach Cleanup




The Cocoa Beach Junior/Senior High School Army JROTC and the Tsunami Swim Team are joining VFW Post 10148 to conduct a beach cleanup on Saturday, November 20th. Event will launch from the Post 10148 deck at 8:30 AM. Members of the Cocoa Beach community are invited to participate. Lunch will be served to all participants on the Post deck after the cleanup.
Follow Post 10148 and District 8 on Facebook.